Welcome! Kia ora! Talofa lava!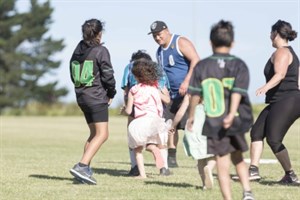 Active Canterbury has all the information, links and tools you need for you and your family to take the next step towards a more active lifestyle.
You will also find lots of helpful tips and tools to keep you motivated.
There are many inexpensive, easy ways you and your family can be active that don't require finding lots of extra time in your day. In many cases, it starts with good planning and thinking a little creatively.
The Activity Search makes connecting with local classes, places, programmes, and events and people no sweat.
Check out our local support programmes if you need some help to begin or want to have-a-go at some new activities.
Contact 0800 ACTIVE (22 84 83) for personalised information or advice.
Remember there's no better time to start being more active than right now.