What's New?
Move your body to move your mood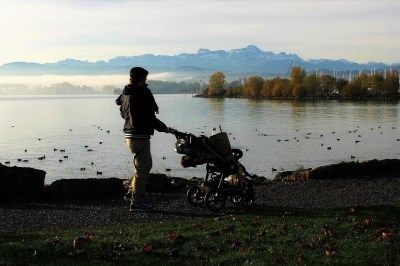 Did you know there is a strong link between physical activity and healthy mental wellbeing?
Research from Sport New Zealand shows that physically active Kiwis are more likely to have good mental health. A review of international literature submitted to the New Zealand Government Inquiry into Mental Health in 2018 showed that physical activity reduces the chance of experiencing depression by 10 percent in children (5 to 18 years), 22 percent in adults (18 to 64 years) and 21 percent in older adults (65+ years). A recent WHO report looking at mental health conditions such as depression, schizophrenia and dementia, found a range of positive effects related to physical activity.
And the good news is that every move counts! You don't have to spend hours doing strenuous exercise. The key is to MOVE – preferably every day and at an intensity that includes some 'huff and puff'. The Ministry of Health recommends at least 150 minutes (2.5 hours) of moderate or 75 minutes of vigorous physical activity spread throughout the week. Physical activity supports mental wellbeing by boosting chemicals in the brain like depression-busting serotonin and reward signalling dopamine.
Sick of Scrolling? Try some Strolling!
Something else you might like to try is spending less time on social media and devices. Use the time you're not on a device to be active instead. We love this catchy by-line from the All Right? team!
A 2018 University of Pennsylvania study found that reducing social media use to 30 minutes a day resulted in a significant reduction in levels of anxiety, depression, loneliness, sleep problems, and FOMO.
You could also try:
Skipping;
Kite flying;
Playing hopscotch or handball;
Fort building – inside or outside;
Car washing;
Gardening;
Dancing;
Biking or scootering; or
Swimming.
Find out about easy ways to include more movement in your day.
Do what you can – whāia te mea ka taea e koe.
Enjoy what you do – kia pārekareka tāu i whai ai.
Move your mood – kia pai ake ō piropiro.
---
Keep up to date on the Active Canterbury Facebook page
Active Canterbury on Facebook has the latest local events and happenings on physical activity.
Like Active Canterbury on Facebook.
---
Latest research and news
Here are some snippets on the latest physical activity research or news that we found interesting.
New research says regular exercise can help slow the progression to Alzheimer's disease as well as improve the heart and brain.
---
ExerciseNZ has endorsed new research which shows physical activity and good sleep work together to counter negative health effects of poor sleep.
---
Sport and Recreation Minister Grant Robertson has announced how $5.7 million will be allocated to create better quality experiences for disabled tamariki and rangatahi.
---
Read more Active Canterbury news.
---
Active Canterbury Newsletter
The Active Canterbury Newsletter is produced bi-monthly and aims to keep local physical activity providers informed. It has a focus on latest physical activity research, upcoming education and training opportunities, key events and tips on how to practically apply research and industry tools.
View the latest newsletter: AC Network Newsletter: July-August 2021