What's New?
Regular physical activity important for youth wellbeing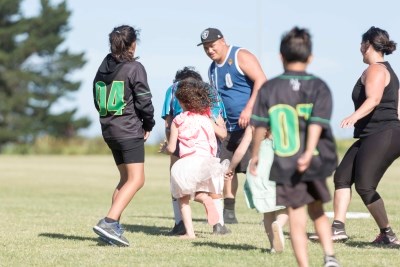 Youth Week (8th to 16th May 2021) is a good time to take a look at the role physical activity plays in helping young people stay healthy and well. 
High levels of physical activity, low levels of sedentary behaviour and sufficient sleep each day achieves greater health benefits for school-aged children and young people (aged 5 to 17 years).
Young people need to be active at home, at school, at play during the weekends and in the community. They should get at least 60 minutes of moderate to vigorous intensity activity each day according to the Ministry of Health.
Enjoyment and fun are key drivers. Playing sport can be a good way to encourage regular physical activity, as can participating in structured and unstructured light physical activities.
Parents and caregivers can support their children by providing equipment, transportation, and companionship. Peers can play an influential role in teens' lives, so create opportunities for them to be active with their friends.
Getting out into nature is another great way to promote wellbeing. A number of recent international surveys found that fewer children are experiencing nature directly, with the majority of children playing indoors more often than out. 
It can be challenging to meet the Ministry of Health guidelines. The key is to set small goals and make changes gradually. Check out these links for tips and ideas:
---
Keep up to date on the Active Canterbury Facebook page
Active Canterbury on Facebook has the latest local events and happenings on physical activity.
Like Active Canterbury on Facebook.
---
Latest research and news
Here are some snippets on the latest physical activity research or news that we found interesting.
Sport and Recreation Minister Grant Robertson has announced how $5.7 million will be allocated to create better quality experiences for disabled tamariki and rangatahi.
---
A new study has found that exercise may help older adults by slowing the onset of memory loss and dementia.
---
The American College annual ACSM's Health & Fitness Journal® worldwide survey results were released in early January.
---
Read more Active Canterbury news.
---
Active Canterbury Newsletter
The Active Canterbury Newsletter is produced bi-monthly and aims to keep local physical activity providers informed. It has a focus on latest physical activity research, upcoming education and training opportunities, key events and tips on how to practically apply research and industry tools.
View the latest newsletter: AC Network Newsletter: May-June 2021