What's New?
Men need to move more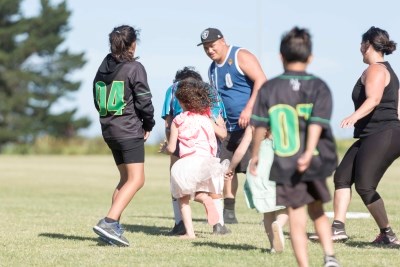 Let's take a look at men's physical activity levels and ways men can move more since June is Men's Health Month.
NZ men live on average four years less than women according to Ministry of Health data, with Maori and Pacific men having even shorter expected life spans. This is despite men having comparable self-reported ratings of good to excellent health. Obesity is a significant problem. Thirty percent of NZ men are obese and a further 39 percent are overweight.
"New Zealand men are getting fatter faster than men elsewhere" says researcher Dr Fiona Doolan-Noble. Chronic health conditions including heart disease, lung cancer and diabetes are major causes of death. Reasons for this include unhealthy diet, physical inactivity and smoking. The good news is that research has shown that men are concerned about their weight and health.​
What you can do to boost your success
We often go BIG when we think about making positive changes. We might vow to quit sugar, run a marathon or be in bed by 10pm every night. But big changes are hard to pull off. 
So we can improve our chances of success by making tiny changes! We need to start with a habit that is so easy – so deliciously small – that it takes virtually zero motivation to do it. For example you could start meditating for just a minute a day, at a time that suits, and make it a priority. When that's effortless, add a minute… or four! But start small.
All Right? has some great tips on how to create a new habit.
Find out about easy ways to include more movement in your day.
Remember, small changes do add up! Every move counts!
---
Keep up to date on the Active Canterbury Facebook page
Active Canterbury on Facebook has the latest local events and happenings on physical activity.
Like Active Canterbury on Facebook.
---
Latest research and news
Here are some snippets on the latest physical activity research or news that we found interesting.
Sport and Recreation Minister Grant Robertson has announced how $5.7 million will be allocated to create better quality experiences for disabled tamariki and rangatahi.
---
A new study has found that exercise may help older adults by slowing the onset of memory loss and dementia.
---
The American College annual ACSM's Health & Fitness Journal® worldwide survey results were released in early January.
---
Read more Active Canterbury news.
---
Active Canterbury Newsletter
The Active Canterbury Newsletter is produced bi-monthly and aims to keep local physical activity providers informed. It has a focus on latest physical activity research, upcoming education and training opportunities, key events and tips on how to practically apply research and industry tools.
View the latest newsletter: AC Network Newsletter: May-June 2021