What's New?
Try gymnastics for families
Trained instructors will take you through a variety of gymnastics stations to learn simple skills, tricks and techniques.
This is a great way to get active and have fun with your family and friends.
Date: Sunday 25th June 2023.
Time: 50 minute sessions starting at 10am, 11am or noon.
Location: 80 Detroit Place, Rolleston.
Cost: $5 per person.
Find out more about these Gymnastics for families sessions in Selwyn, including how to book (Humanitix).
Selwyn Have a Go events for girls and women
Selwyn District Council is celebrating women in sport with some fun events - to recognise the various women's sporting World Cups happening this year!
All sessions are FREE to attend, but booking is required.
Keeping your balance with Nymbl
ACC media release: 3rd April 2023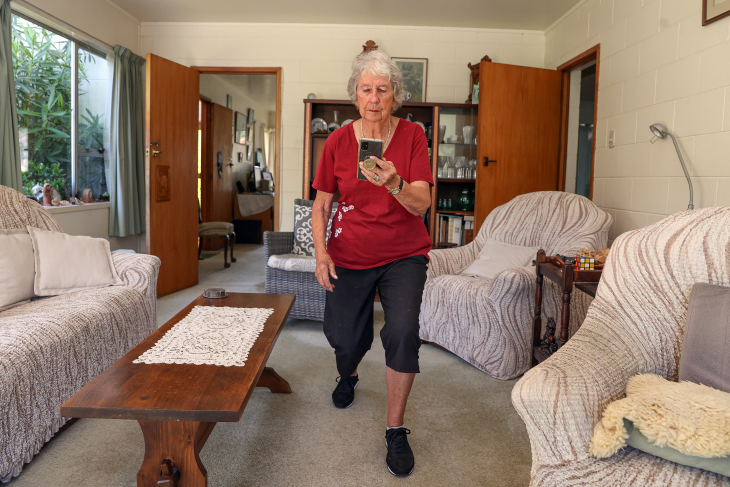 Losing your balance as you age is a big injury risk, so ACC have launched the Nymbl app to help older New Zealanders prevent falls and fractures.
Falls are the most common cause of injury in Aotearoa, making up 39 percent of all claims.
Around 172,000 people aged 65 and over had a fall-related ACC claim last year – that's 22 percent of that age group.
It's a big problem, so we're doing something about it.
Nymbl is a free, fun and easy-to-use app that is fully funded by ACC.
Nymbl is designed to help seniors stay on their feet, combining simple body movements with brain games to challenge both the brain and body.
The app is part of the Live Stronger for Longer programme, which is focused on preventing falls and fractures in older people.
---
Keep up to date on the Active Canterbury Facebook page
Active Canterbury on Facebook has the latest local events and happenings on physical activity.
Like Active Canterbury on Facebook.
---
Latest research and news
Here are some snippets on the latest physical activity research or news that we found interesting.
New research says regular exercise can help slow the progression to Alzheimer's disease as well as improve the heart and brain.
---
ExerciseNZ has endorsed new research which shows physical activity and good sleep work together to counter negative health effects of poor sleep.
---
Sport and Recreation Minister Grant Robertson has announced how $5.7 million will be allocated to create better quality experiences for disabled tamariki and rangatahi.
---
Read more Active Canterbury news.
---
Active Canterbury Newsletter
The Active Canterbury Newsletter is produced bi-monthly and aims to keep local physical activity providers informed. It has a focus on latest physical activity research, upcoming education and training opportunities, key events and tips on how to practically apply research and industry tools.
View the latest newsletter: AC Network Newsletter November-December 2022