What's New?
Look after yourself getting back to work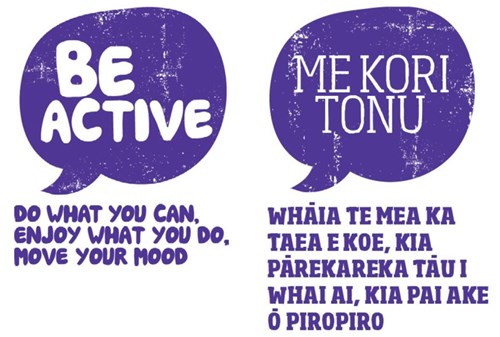 Clinical psychologist Karen Nimmo says you're not alone if you're dreading the return to work after a summer break. "It's common to feel flat, irritable and overwhelmed as you adjust to the daily grind after having so much flexibility and time to yourself".
The good news is that there are some simple things we can do to help beat the blues.
Incorporating the Five Ways to Wellbeing into your day is a great place to start.
The Mental Health Foundation has put together a list of easy ways you can build each of these important actions into your life.
Here are some other ideas you might like to consider:
Routines help: Developing a daily routine can help us to feel more in control of everything, and help us to make room for all that's important. It can help us to cope with change, to form healthy habits, and to reduce our stress levels.
Kick off a fresh habit: Being regularly active has many benefits. Why not start the year with the aim of doing a walk every day, or simply moving more? The key is to start with a habit that is so easy – so deliciously small – that it takes virtually zero motivation to do it.
Look ahead: What are you looking forward to? Training for an event can be a great way to stay motivated. There are lots of options to choose from, and you can involve friends and whanau. Karawhiua!
---
Keep up to date on the Active Canterbury Facebook page
Active Canterbury on Facebook has the latest local events and happenings on physical activity.
Like Active Canterbury on Facebook.
---
Latest research and news
Here are some snippets on the latest physical activity research or news that we found interesting.
ExerciseNZ chief executive Richard Beddie says people wanting to exercise again after the long holiday break should start gently with less intensity.
---
The World Health Organisation (WHO) launched new Guidelines on physical activity and sedentary behaviour on 25th November 2020.
---
Evidence links muscle-strengthening exercise to optimal health and well-being, but over 80 percent of adults do not report meeting the muscle-strengthening exercise guidelines.
---
Read more Active Canterbury news.
---
Active Canterbury Newsletter
The Active Canterbury Newsletter is produced bi-monthly and aims to keep local physical activity providers informed. It has a focus on latest physical activity research, upcoming education and training opportunities, key events and tips on how to practically apply research and industry tools.
View the latest newsletter: AC Network Newsletter November-December 2020