Places and Spaces
The following links will give you information on places to get active or suitable locations for your favourite activities.
Nature play for children
Children learn through play. Childhood experiences with nature are important for determining life attitudes, knowledge and behaviours towards the environment.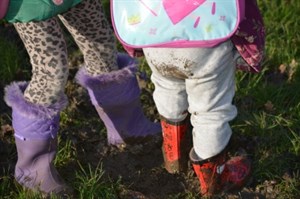 You need to experience nature to understand and value it – and getting dirty is part of the fun!