Swimming Pools
A visit to your local pool is a fun family activity that builds water confidence. There are some great facilities across Canterbury that are family friendly and the perfect place to burn off some excess energy.
Around Christchurch City
Greater Christchurch and surrounding districts
Find out about the CCC Swimsmart programme that aims to help pre-schoolers, children and teenagers learn to swim and be water confident.
Read more about the Early Birds Club at Taiora QEII.
​Inflatable fun at CCC pools
Rush, jump, slip, slide, biff and bash your way through an inflatable obstacle course at:
Check the pool status before coming. Other fun inflatables will be in the pool. General pool admission price applies.​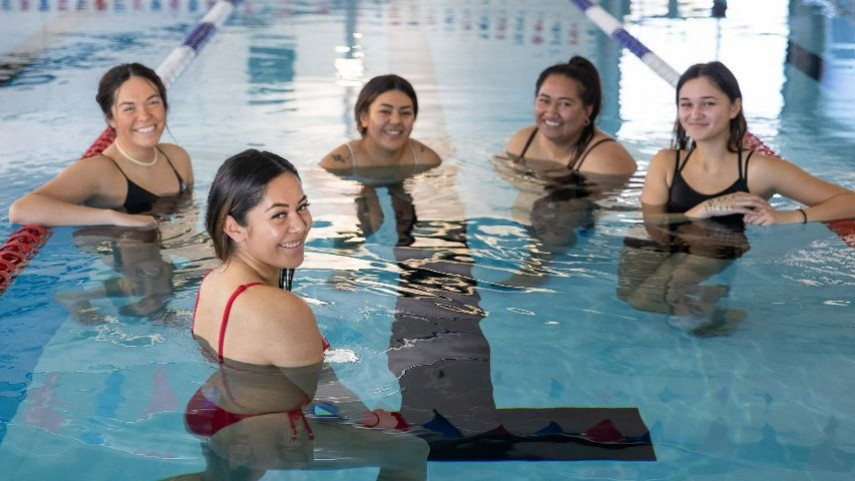 Te Pou Toetoe: Linwood Pool is open every Wednesday afternoon and evening (3 to 9.30pm) for swimming sessions just for women.
Unwind in the spa, swim some laps in the lane pool, splash with your kids on the wet deck or sign up for a swimming lesson to further your water confidence.
All women are welcome, including transgender women and people who identify as being a woman. You are welcome to bring your children, including boys 5 years old and under.
For your comfort and privacy, women-only staff will be poolside and the blinds will be down so you can relax and enjoy the pools in your own way.
Standard pool entry fees will apply. Free entry for pool or multi members.