Winter Activity Providers Workshop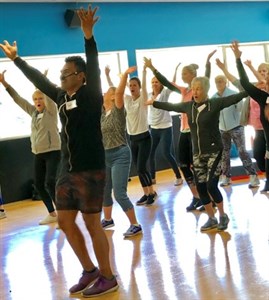 Shake off the winter blues and learn something new by coming along to this workshop designed specifically for activity providers, exercise professionals and allied health practitioners delivering exercise classes and group fitness activities. Tertiary students and trainee instructors are welcome!
The afternoon will include opportunities to network, hear from industry experts, find out about latest innovations, and participate in practical demonstrations.
You'll also gain 2.5 CPDs if you attend the entire workshop.
Date: Saturday 26th June 2021.
Time: 12.30 to 4.30pm.
Location: Pioneer Recreation and Sports Centre (75 Lyttelton Street, Somerfield).
A great line up of speakers and practicals sessions are planned, including:
Rules of Engagement: Jessee James won the prestigious PT of the Year award from Exercise NZ in 2019. In this compelling presentation you'll understand why as Jessee shares the lessons she has learned from each of her career paths and what it takes to meaningfully connect and engage with the people we work with, regardless of their age, ethnicity or lifestyle.
Osteoarthritis Update: This session will cover what do activity providers need to know about the current and research backed thinking around managing this common long-term condition. Is a joint replacement inevitable or are there other options?
Key Nutritional Messages for Older Adults: What particular nutritional requirements do older adults need and what answers can you confidently give to their most common questions around food and drink choices.
Register online now for the Winter Activity Providers Workshop from Active Canterbury. Registrations close on Friday 18th June 2021 - be quick as places are limited.
Contact Workshop and Training Coordinator Kris Tynan for more information (021 262 8886 or kris.tynan[at]xtra.co.nz).
Here is some feedback from previous workshop attendees:
"I always go back to classes with more energy, ideas and confidence".
"Engaging, interactive, entertaining, informative. Well worth the time, I leave with new ideas all the time".
"So inspiring to be around others and share ideas".
"Diverse, varied inspiring".
"Fantastic workshop, varied content and great presentations".