Share and Show Session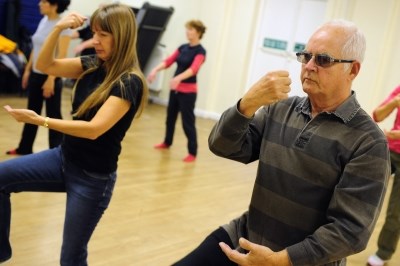 Come along and take part in a range of FREE fun practical sessions, led by local activity providers and exercise professionals.
You'll leave with new connections, greater confidence and practical ideas to adapt or use in your own classes and activities. The emphasis is on shared knowledge and learning together.
Date: Saturday 8th May 2021.
Time: 10am to noon.
Location: St Albans Baptist Church (64 McFaddens Road, St Albans).
Cost: FREE, but registration is essential.
Register online for this Share and Show session from Active Canterbury (Survey Monkey). Registrations close on Friday 30th April 2021.
This Share and Show session is a collaborative training event between the Community Group Strength and Balance team at Sport Canterbury and Active Canterbury. The theme is "All things balance" so expect a host of practical balance drills - both static and dynamic - that you can incorporate into your older adult classes.
Contact Workshop and Training Coordinator Kris Tynan for more information (021 262 8886 or kris.tynan[at]xtra.co.nz).