Kia Rite Hoea Workshop in Christchurch
Kia Rite Hoea (previously named Get Set Go!) is a workshop to help you put your idea in action.
The tools in Kia Rite Hoea are user-friendly, ready to use immediately and will save you many hours of research and indecision.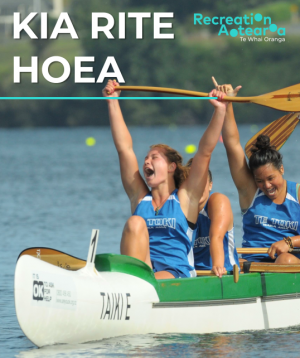 Kia Rite Hoea is for you if you want successful and accessible recreation opportunities for everyone in your community.
Date: Wednesday 25th August 2021.
Time: 9.30am to 2.30pm.
Location: New Brighton Boardroom (Corner of Union and Hawke Streets, New Brighton).
Cost: $35 per person for voluntary or not-for-profit organisations, or $55 for Government or private agencies. Price includes a copy of the Kia Rite Hoea guide. Guide on its own costs $30 per copy (includes postage).
Find out more information on the Kia Rite Hoea workshop including how to register.
Contact Jacqui Millar for more information or group rates (03 941 5333 or communityrecreation[at]ccc.govt.nz).