Drumming Workshop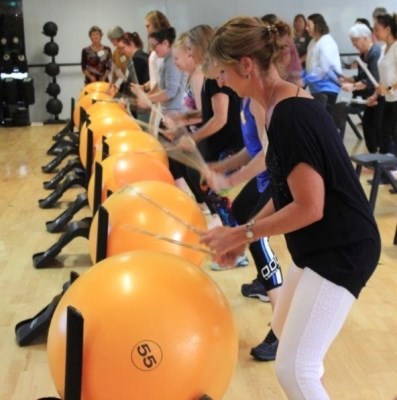 This workshop will have you marching to the beat of your own drum!
Join Drums Alive Master Trainer Steve Seth, as he demonstrates how a simple movement - drumming - can be turned into a full body workout that will leave your classes and groups smiling, puffing, and feeling great.
Drumming brings together drumsticks with an exercise ball and stand to create one of the most fun workouts you'll ever do! If you're looking for something new that will get everyone moving - this is it!
Date: Saturday 20th August 2022.
Time: 12.30 to 4.30pm.
Location: Upstairs studio at Pioneer Recreation and Sports Centre (75 Lyttelton Street).
Cost: FREE but registration is essential. Numbers limited to 24 participants.
Register online now for this drumming workshop from Active Canterbury (SurveyMonkey).
The workshop will be a mixture of lecture and practical. Taiko will be the primary drumming type used for examples, but Steve will include other styles as well (Western, African, Indian, Polynesian etc.). 
Most of the workshop will look at how fundamental drumming is to the rhythm of life and how it provides numerous benefits; mental, physical and social. Steve will present practical ways of incorporating it into health, fitness and wellbeing programmes regardless of age or level of fitness. He will cover warming up, cooling down, mental and physical coordination and conditioning.
The last hour of the workshop will be a Drums Alive masterclass to give participants a very practical taste of how drumming can be incorporated into traditional aerobics, dance or fitness classes.
Contact Training and Workshop Coordinator Kris Tynan for more information on this workshop (kris.tynan[at]xtra.co.nz or 021 262 8886).